Pacojet product features
Use fresh, high quality products – fish, meat, fruit or vegetables fill the steel Cup, add the needed material,
and steel Cup lid.
Put into the freezer, frozen for at least 24 hours-22 RH. If you want to use the products, placed in the Cup,
select the weight you need,And press "start". PACOJET that rotates at 2000 RPM/min accuracy, precision
grinding, fine consistency of frozen food production surplus,Unused contents in steel Cup, can be placed in
the freezer, you can later use
1、the use of innovative "Pacossiertechnik"-deals with all types of food, creamy consistency.
2、no matter how hard the frozen product, without thawing them-to maintain optimal freshness and nutritional
  food.
3、and prepare for employment, and in less than 20 seconds-you do not use the contents can be put back in
 the fridge.
4、providing the ideal reference temperature ice cream and fruit ice cream.
5、three-blade Coupe set fittings can also be used fresh (not frozen), does not produce heat and crushed
  products,Such as fish or meat, cut or mud, on health, taste and color is the best in terms of results.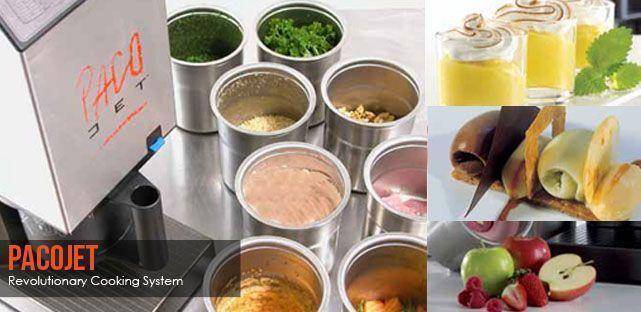 Pacojet product advantages
You can let your imagination like a runaway Bronco ... These noble creation Pacojet's versatility can be adapted for
any occasion He can create for you: ice cream, smoothies, juice, soup, sauce, spices, steamed food and endless
possibilities of food.

Every time a perfect result
High-tech helper ... Pacojet manufacturing precision and durability are well known products from Switzerland.
Whatever you want to call any vegetable-fruit paste,Sauces, soups, mousse, Pacojet ice cream-you will provide you
with perfect results every time. Then, tens of thousands of chefs in the world.
Exquisite taste and smell
Directly from the gardens on the table ... CATCH fruits and vegetables taste freshness and intensity when they reach
perfect maturity and preserve the natural flavours,Nutrients, vitamins and minerals. With the Pacojet is ripe for the taste
and quality of natural culinary creations of the ultimate way. Farewell to preservatives, additives,Stabilizers and flavor
enhancer.
Market fresh flavor
Each season's coolest approaches for gourmet dining ... In the middle of winter from fresh ingredients works to your
guests! Pacojet simple and delicious, mature products,If this season. Tasted frozen confined for so long to save until
you want to impress your guests. Pacotizing and services, for example, it is a Surprise the refreshing taste of summer,
which flatter the most discerning connoisseurs of taste.
Unheard of delicious ice cream and juice ice-cream
Ready to PARTY, you can make the PACOJET remaining ... As long as the filter of your choice of fruit (edible bowls
so stay tuned), complete all the ingredients in a bowl and Freeze for 24 hours, and the next day in a PACOJET steel
Cup, choose a number of, look! Each has the best consistency, can now be served at ideal temperatures.
Fast and easy
Time is on your side ...Well Pacojet you Cup preparation, if you do less in the kitchen. Production quickly and easily.
Pacotizing you and your guests Before the arrival of your minutes to prepare, and may be consumed directly.
Compact, light weight, easy to clean
Everywhere ready to ... In order to meet the needs of today's mobile food kitchens. Pacojet is that only requires little
space and can be connected to a standard power supply Outlet of small devices. Which makes it very suitable for catering.
Cleaning in just 60 seconds at the touch of a button.
High practical value
Payroll costs
A Pacojet can replace the top of the dessert chef, alternative restaurant saves labor costs.
Views
Pacojet is a user-friendly kitchen equipment, do not take up space and make a quick, easy clean finish.
Quality and efficiency
Cooking the best helper, research and development measures will not only help the chef and varied menu and can effectively
control the quality not vent is not a throw.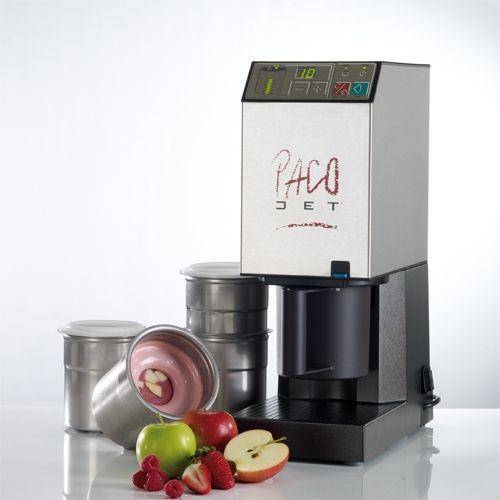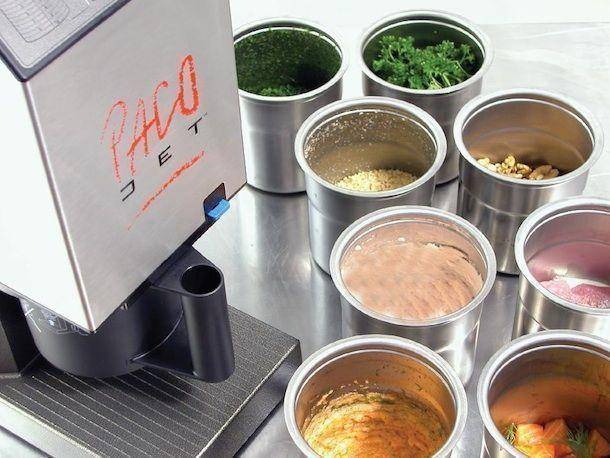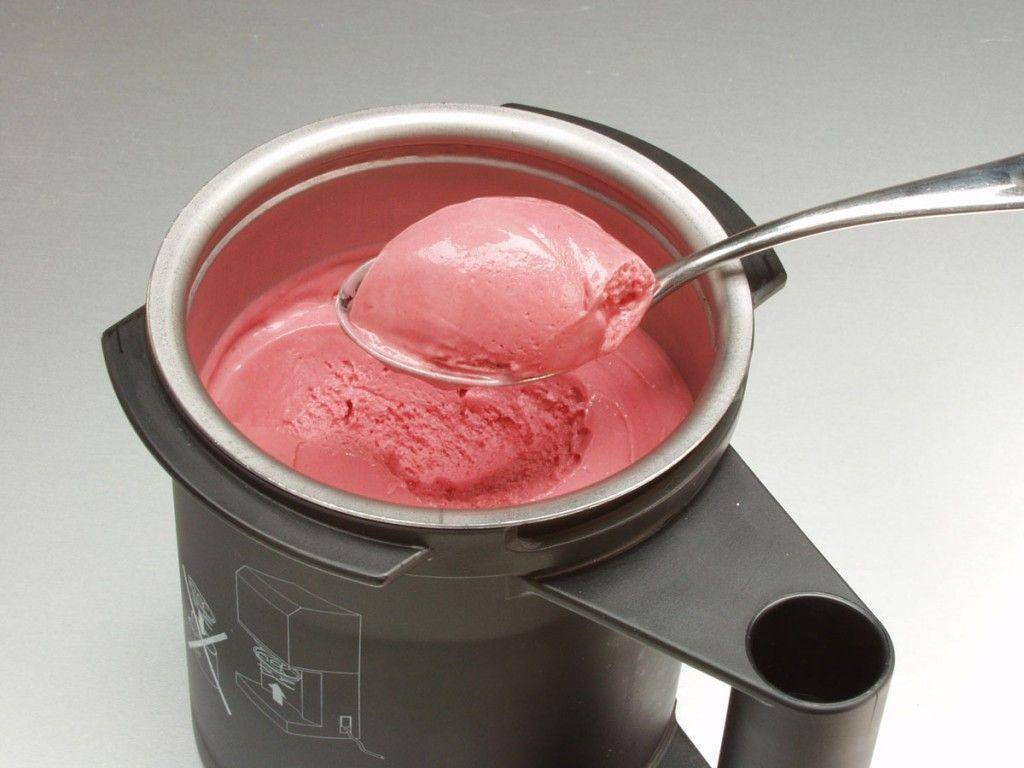 "Technical specifications"
Rated power: 1000 watts
Power supply voltage: 220-240 v/50 Hz
          220-240 v/60 Hz
          110-120 v/60 Hz
Dimensions: 498 x 182 x 360 mm (h x w x d)
Net weight: 14.0 kg
Cup capacity: 1.0 l (height: 135 mm, diameter: 130 MM)
Maximum filling capacity: 0.8 l
Ideal Pacossiertemperatur frozen foods:-22 ° c
Rotation speed: engine: 10 000 rpm, Pacossierfl u gel:2000 go
Pressure: about 1.2 bar