PolyScience ® invention description to find new ways to express their creativity of the chef's cooking skills.
PolySciences core competencies in the design and manufacture of extremely precise temperature control
solutions.
This ability leads Reston Philip many years ago supports exploring the first creative video cooking sous chef.
Today, the best cook in the world rely on this technology.
PolyScience ® is the first choice for its technique of thermal cycling and many great friendships have been
developed since then.
His passion for futuristic kitchen equipment has also captured the United States's top chefs,
Like Grant Achatz of Chicago's assignment. As the impulse to chef Achatz, Philip develops Anti-Griddle ™.
In recent years added more innovative culinary tools, Philip · Preston continued commitment to new inventions,
Get cooking chefs to express their ideas more culinary ideas.
PolyScience® Anti-Griddle™
PolyScience Anti-Griddle ™ is essentially a Flash ® ice creams-30 ° f cold plates,
Pure juice, soup, sauces, yogurt and other liquid and semi-solid.
It is designed to increase further the imagination an easy to use tool to introduce your menu or.
Assignment in Chicago inspired by restaurant Chef Grant Achatz, this unique innovations in frozen pure
juice sauces and soups, Opens a new dimension in the integrated bubble level.
Development and stability, and crunchy surface creation of solid or frozen and cold, creamy center.
Attractive dual textures to create an amazing and unique experience in the restaurant. On the buffets and dining
events, Anti-Griddle ™ always attracted hangers-on when preparing frozen appetizers or desserts in front of
their eyes.
Let your culinary imagination! Possibilities are endless.
Anti-Griddle ™ surface in 5-10 minutes will reach temperatures ranging from-30 ° f.
Before the frozen surface apply a thin film of olive oil as a barrier.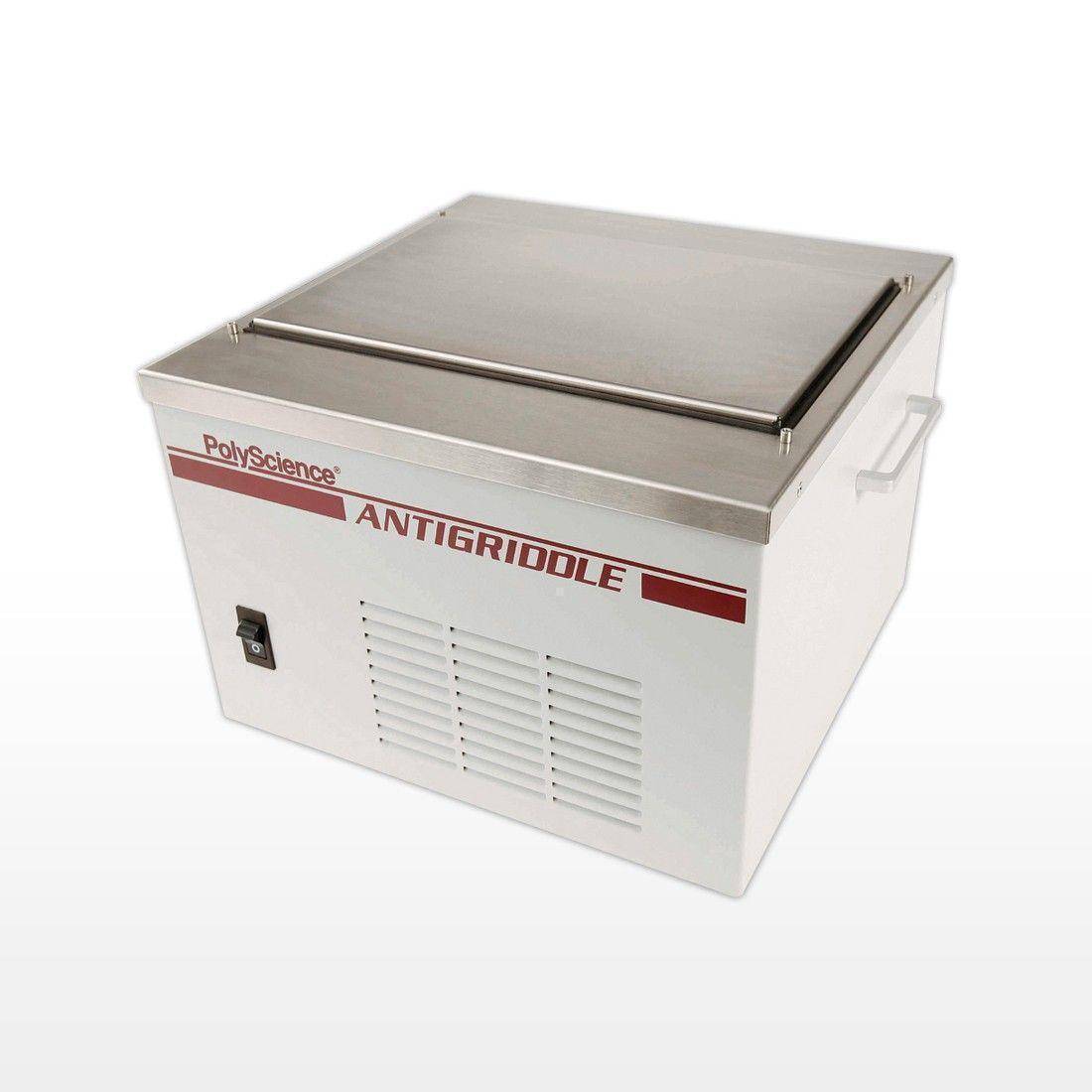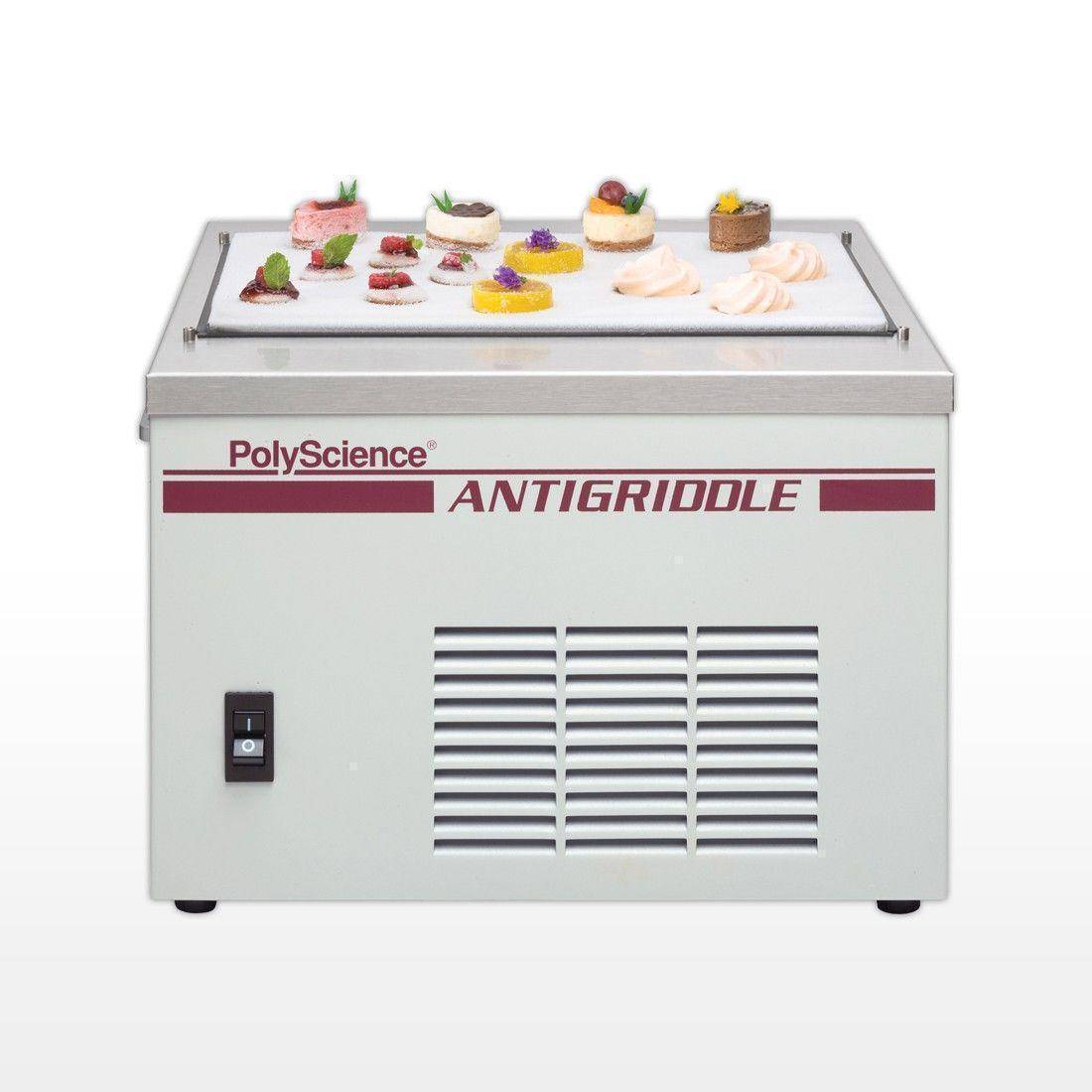 Anti-Griddle ™-inspired creations
*Frozen salmon mousse
*Rhubarb and Jasmine merengue
*Caramel lollipops Rosemary herbs, liquid Center and served with Rosemary bar
*Vanilla, strawberry and orange swirl wings
*Frozen caramel custard-coated peanut butter chocolate
"Technical specifications"
Cooking temperature:fixed at-30 ° f/-34.44 ° c
Frying pan dimensions (length x width):14.5 in x 9.38 in/36.8 cm x 23.8 cm
Overall dimensions (l x w x h):14.5 in x 9.38 in/36.8 cm x 23.8 cm
Power:120V, 60 Hz, 6.5 amps
    240V, 50 Hz, 3.5 amps