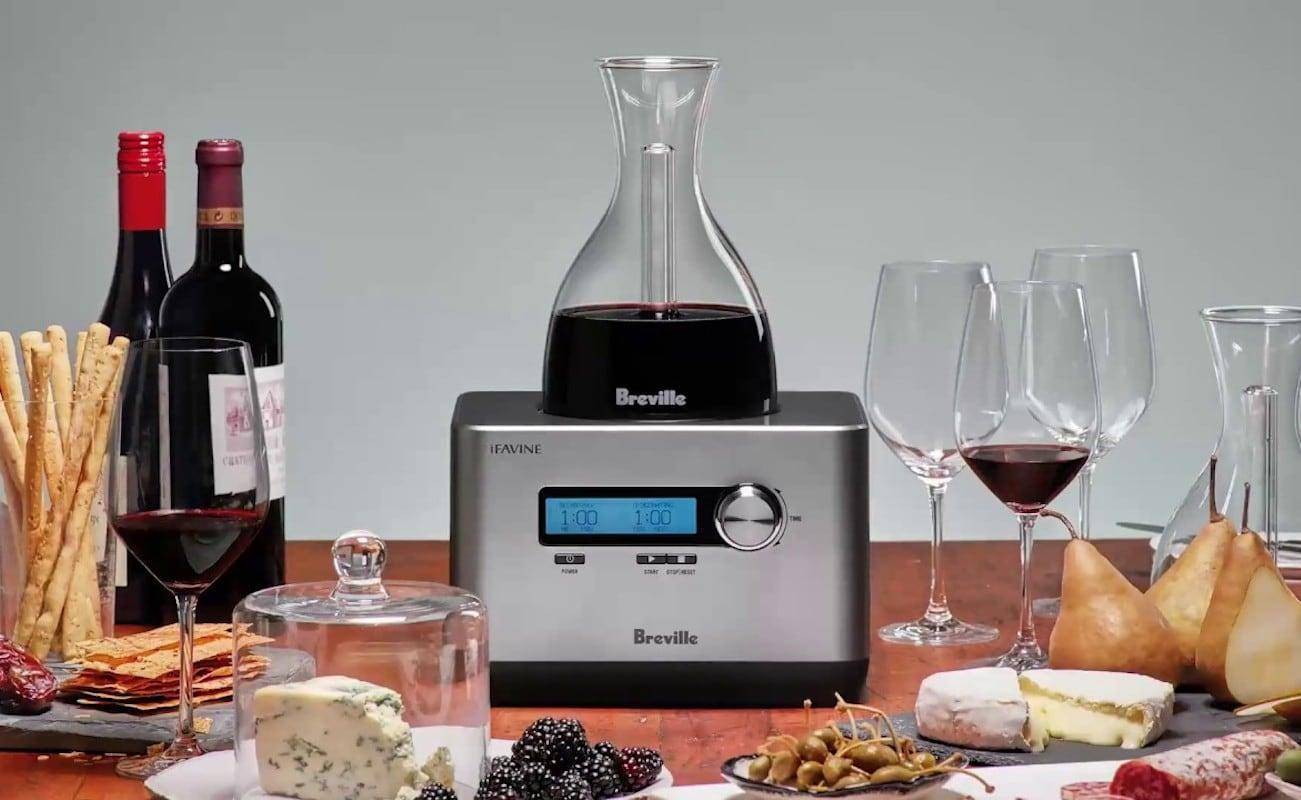 ecanting wine just smarter and faster. The So2mmelier uses 90% pure oxygen to speed up traditional decanting times, allowing you to select your wines just minutes before serving and your guests to enjoy wine at its potential, faster.
Oxygenating wine reduced hours of decanting time to just a few minutes, almost eliminating the wait to enjoy your favorite wines at their best. Enjoy your time entertaining not decanting.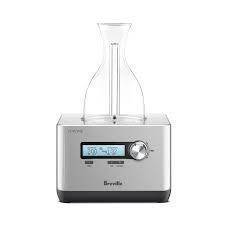 1 minute Oxygenating = 1 hour Decanting:
the So

2

mmelier reduces 1 hour of traditional decanting to 1 minute pure oxygenation.
90% Pure Oxygenation:
the So

2

mmelier uses 90% pure oxygen to accelerate the decanting process.
Hand Finished Oxygenating Carafe:
Controls the oxygen flow up through the wine and fills the carafe.
Adjustable Countdown Timer:
Allows you to tailor oxygenation time to your specific vintage and varietal.
Small 7 fl oz. Carafe Sold Separately:
Perfect for breathing life into your favorite whiskeys and cognacs.
Settings:
Adjustable countdown timer in seconds
Voltage:
110-120 Volts
Capacity:
25 fl oz. Glass Carafe
Dimensions:
16.2"L x 11.2"H x 8.7"D
Wattage:
35 W
Warranty:
2 Year Limited Product Warranty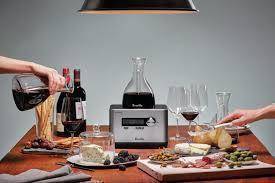 <p style="text-align: center;"><iframe allowfullscreen="" frameborder="0" height="315" src="//https://youtu.be/zkzEIHdr67E" width="560"></iframe></p>
<p style="text-align: center;"><iframe allowfullscreen="" frameborder="0" height="315" src="//https://youtu.be/bQdZfsdxXmU" width="560"></iframe></p>